Touchless Visitor Sign In
Check in visitors through touchless QR codes, SMS, and multilingual chatbots.
See Use Cases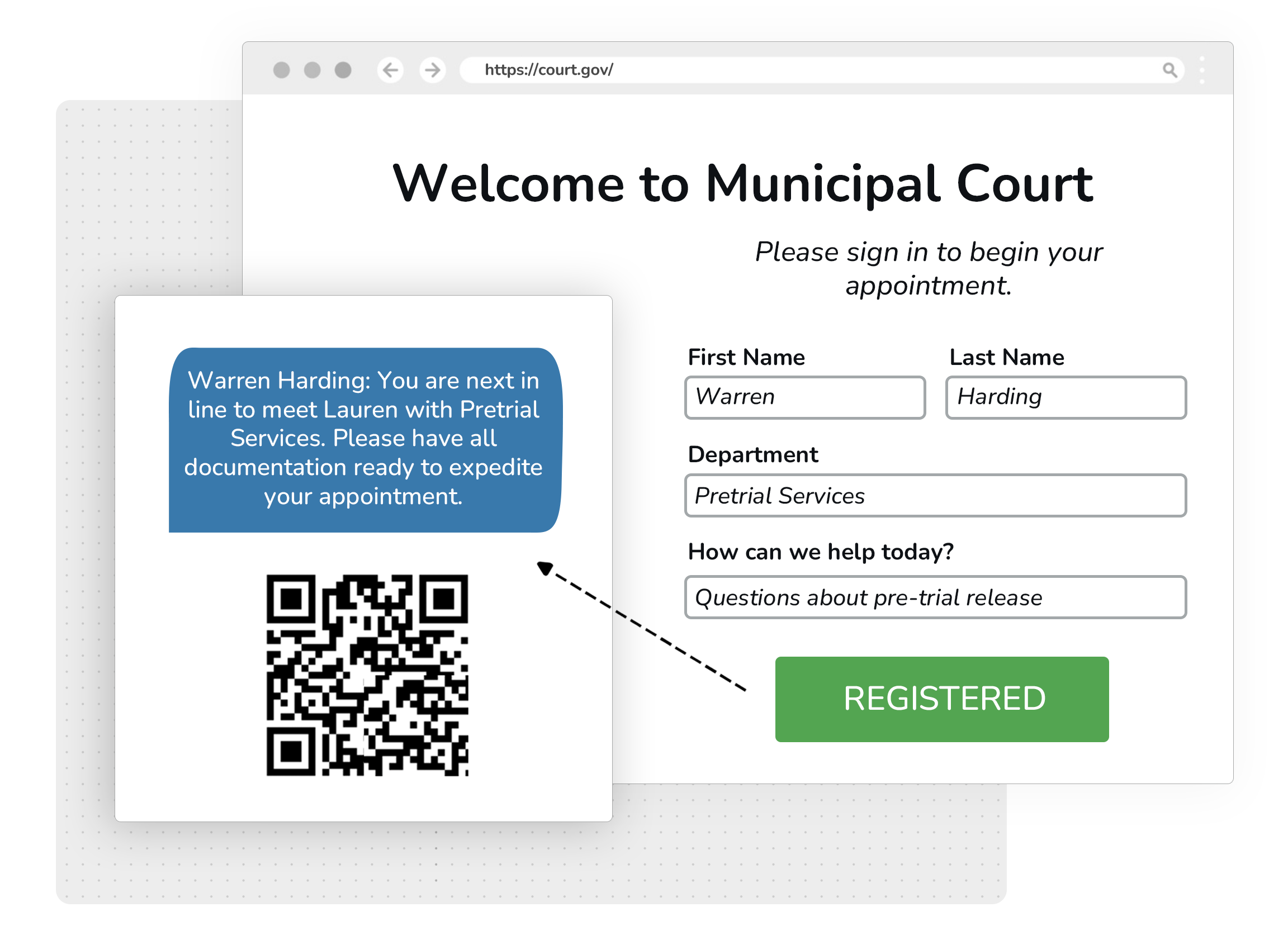 What is lobby management?
Cloud-based lobby management solutions allow you to securely welcome visitors and get them pointed in the right direction.
No one wants to spend more time than necessary in a lobby. Efficiently direct guest movements while maintaining control over facility access.
Platform Overview
Free up staff time with automated visitor check-in.
Ensure all visitors, staff, and contractors are properly registered and directed to the right place.
Provide a sleek, multilingual check-in experience.
Notify hosts of guests' arrival.
Reduce operational costs and staff workload.
Feed data directly to your case management system.
Allow visitors to pay fines and fees through the system.
Provide two-way communication with AI-powered and live-person chat.
Allow visitors to pre-register online.
Provide delivery management.
Include active directories and facilities maps.
Produce detailed, cloud-based visitor logs and reports.
Watchlist features for enhanced security.
An Evacuation list is provided in case of emergencies.
Platform Overview
,
Cloud Software Platform
for Courts and Law Enforcement
Our software solutions are accessible, flexible and intuitive. Explore our powerful features with multilingual messaging, accessible web portals, and predictive analytics.