Modernize Access to Justice in a Few Clicks
The complete communication and payment platform for courts and law enforcement.
Improve failure to appear rates
Remind defendants about upcoming court dates.
Missed court appearances are costly for courts, law enforcement, crime survivors and people accused of crimes. Court reminders are the only evidence-based method of improving court appearance rates.
Send timely and personalized multilingual court reminders via texts, emails, and calls.
Provide details about in-person, remote, and hybrid hearings.
Monitor the delivery and opening status of messages in real time.
Increase payment collections
Accept online payments for outstanding fines and fees.
Replace in-person and legacy portals with an accessible and multilingual payments platform.
Send payment reminders through text, email, and calls.
Accept payments via secure, user-friendly online portals.
Offer convenience options for partial payments and pay plans.
Keep people safe during emergencies
Send multilingual emergency alerts to everyone who needs to know.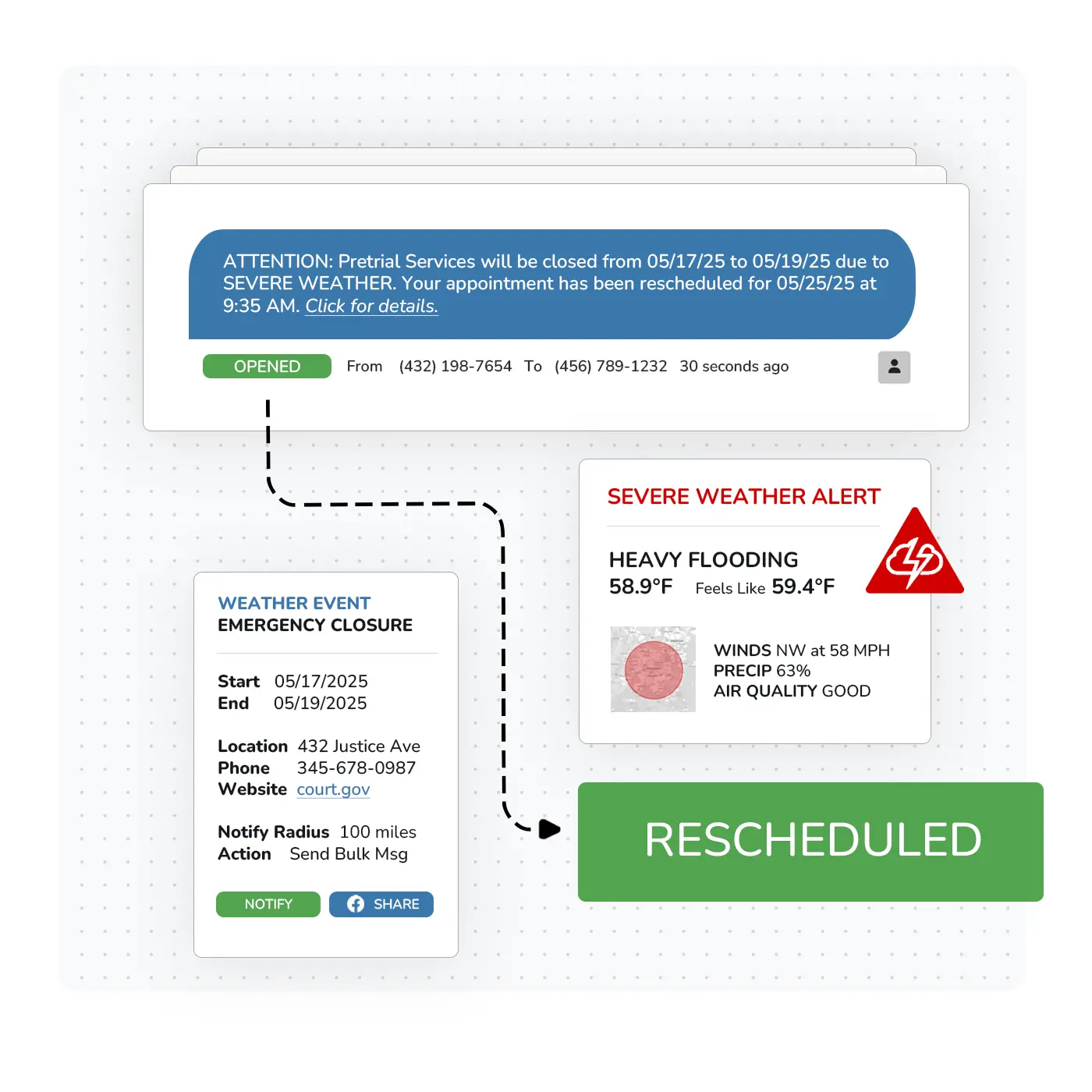 Send targeted mass notifications about severe weather, security incidents, or other fast changing emergencies.
Disseminate mass alerts through texts, emails, and calls.
Launch an emergency portal to provide accessible resources.
Follow up with ongoing updates to keep everyone in the loop.
Design social media posts for broader reach.
Learn about Emergency Alerts
The eCourtDate system will "revolutionize the Jefferson County Prosecuting Attorney's Office and its ability to contact victims with important information, specifically notification of court dates."